Kit Houses
Hodgson Block 3
The speed and simplicity of Hodgson construction earned it a place in domestic and international responses to natural disasters, war, and economic depression. In 1908, a catastrophic earthquake in Messina, Italy, almost leveled the city. E.F. Hodgson was part of the international response, shipping inventory for emergency housing. Hodgson was known as far afield as Belgium, France, Newfoundland, and Jerusalem.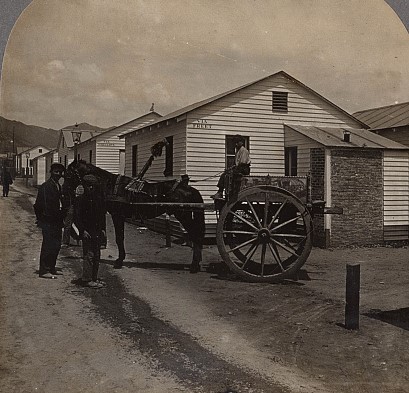 During World War I and II, the company constructed barracks, mess halls, and other buildings for the military. In 1918, eighteen United Service Organization buildings on the Boston Common were manufactured by Hodgson.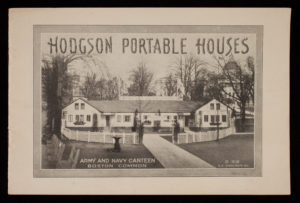 In 1934, Eleanor Roosevelt and Clarence Pickett of the Department of the Interior spearheaded the development of Arthurdale in Reedsville, West Virginia, the nation's first New Deal homestead subsistence project during the Great Depression. The federal government provided houses, small plots of land to cultivate, and vocational training to the unemployed homesteaders and operated as a cooperative community.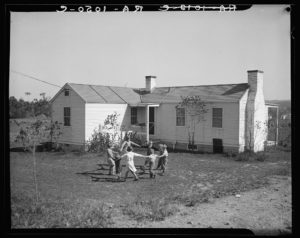 In total, the government constructed 165 houses in Arthurdale, and the first fifty, erected between 1933 and 1934, were one-story Hodgson houses. The white houses came in four styles labeled with the letters I, T, L, and H to reflect their floor plan. Unfortunately, the Hodgson cottages were uninsulated and poorly suited to the bitter winters.