Kit Houses
National 4
Less well known is this program's role in the so-called white flight from urban areas into surrounding suburbs, leaving African Americans and other minorities in urban centers that were redlined, or designated too high a risk of default to finance. In fact, many developers who used FHA-guaranteed loans created subdivisions that explicitly prohibited minorities. While further research is required, the financing offered by kit house companies prior to the Great Depression may have offered African Americans a path to homeownership that disappeared along with the companies themselves.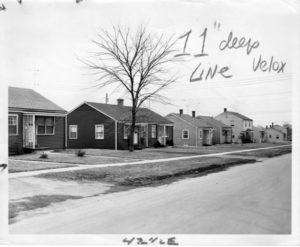 The wide availability of government-backed, low-interest, fixed-rate mortgages through traditional lending institutions, coupled with the surge in demand for housing following World War II, spelled the end of most kit house companies. Typical post-war housing design prioritized function and expedience over character and detail, resulting in the oft-generic styles in large housing developments of the 1940s and 1950s.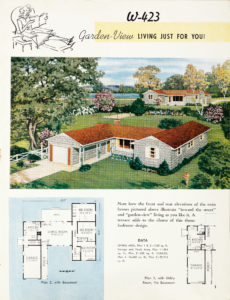 Those kit and plan companies that survived, like Aladdin, Bennett, and Standard Homes, kept pace with popular styles such as the Cape Cod, Ranch, and Split-Level and continued to offer personalized service.