Kit Houses
Kit Houses and Twentieth-Century Affordable Housing
How Kit and Plan-built Homes Placed Homeownership within Reach of the Middle Class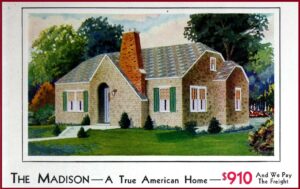 Ordering online may be a way of life in the twenty-first century, but in the early decades of the twentieth century, people eagerly anticipated the arrival of thick catalogs by mail. It was possible to order almost anything one could imagine, including a house!
These so-called kit houses were exactly that—a pre-cut kit of house parts, ordered by catalog, shipped by rail, and trucked to the building site. A local builder or the owner assembled the house, using the materials, blueprint, and construction manual provided.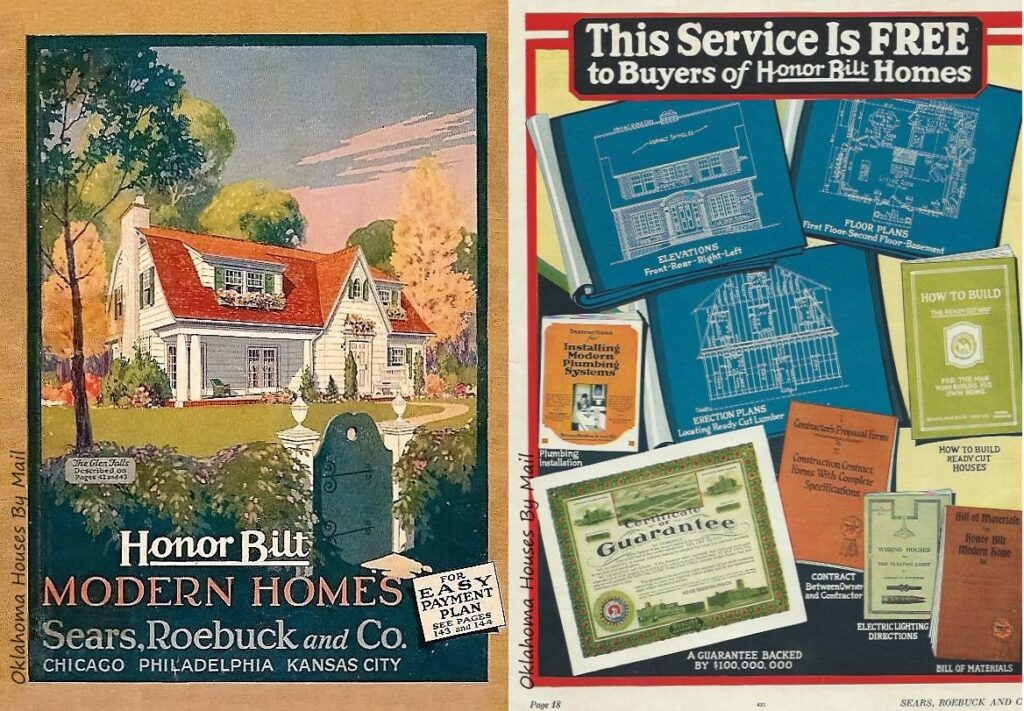 Kit House companies excelled at marketing. While the designs were familiar, popular styles of the time, the language and visual presentation of a dizzying array of models appealed to the romantic aspirations of home buyers. Terms like modern, efficient, and economical assured home buyers that their purchase was not reckless but wise. Colorful renderings of exterior details and landscaping and interior floor plans and furniture layouts conjured images of domestic bliss.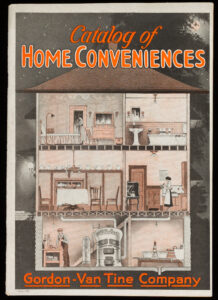 In addition to house models, companies offered the latest in building materials, lighting, kitchen and bathroom appliances, and plumbing and heating equipment to complete a home. House plans and models saved buyers time but allowed them to choose some of the frills to customize their homes.
The novelty of the kit house concept is straightforward, but their importance in the evolution of domestic architecture and residential neighborhoods is more complex. They embodied not only the latest industrial advances of the time, such as mass production, but also dramatic changes in the socioeconomic landscape of the nation. Now, what Thomas Hubka terms the "middle majority"—the sixty percent at the center of the economic pyramid—could own, rather than rent, a home.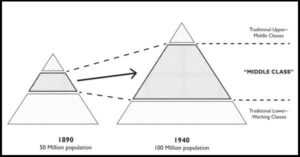 Supported by the domestic reform movement of the Progressive Era, which demanded a universal standard of living, regardless of social class, the construction of small homes with plumbing, electricity, and central heating surged. And whether these homes were from kits, plans, or architect designs mattered less than the opportunity they offered a growing middle class to achieve the American Dream of home ownership.
Today's modular and tiny houses are among the next generation of kit houses, marketed in much the same way—affordable, modern, simple to order, and quick to build. With ever new technology and manufacturing capabilities, the housing industry will continue to innovate.
While the standard of living has improved for a large swath of the country, affordable housing remains an urgent and universal challenge for communities nationwide. Early twentieth-century, small houses created vibrant, sustainable neighborhoods that are prized by residents today. They offer models for the development of contemporary, affordable housing that minimizes resource use and maximizes efficiency.