Kit Houses
Montgomery Ward & Company
1909 - 1931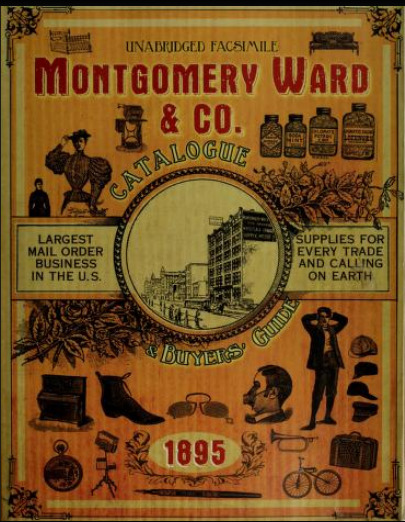 Like Sears, Roebuck & Company, Montgomery Ward established a catalog business well before it ventured into kit house fabrication. Traveling salesman Aaron Montgomery Ward launched his mail-order business in 1872, capitalizing on the rapidly expanding rail system that made cross-country delivery possible.
With the enactment of Rural Free Delivery in 1902, Montgomery Ward could deliver orders directly to homes and businesses outside urban areas. By 1895, the United States Postal Service described Montgomery Ward as their biggest patron, and by the turn of the twentieth century, they had become the largest U.S. retailer.
Its first house plan book, The Book of Building Plans (1909), offered plans for twenty-four houses and several agricultural outbuildings. In 1917, the company introduced "Wardway" prefabricated houses.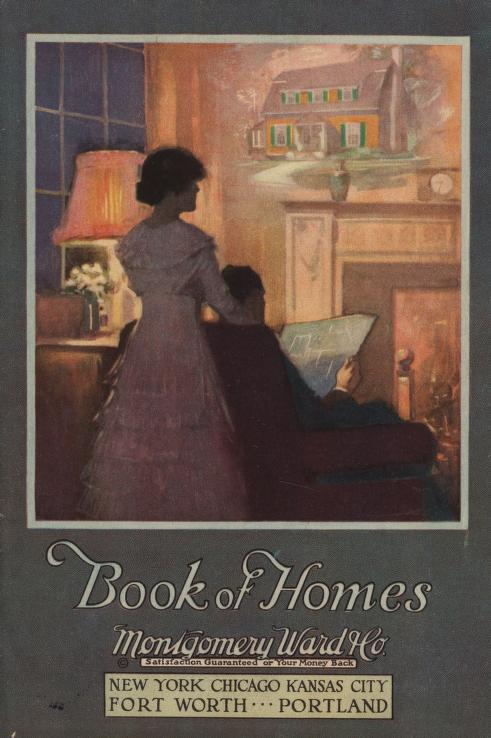 The company subcontracted manufacturing, and eventually design, to the Gordon-Van Tine Company. This explains why many Gordon-Van Tine and Montgomery Ward designs are effectively identical. Gordon-Van Tine ceased production of Wardway homes in 1931.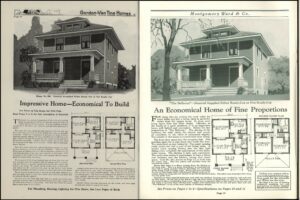 To keep pace with its competitors, Montgomery Ward began to offer mortgages in 1926. This plan proved successful at first, with the company claiming its highest ever kit house sales data in 1929. The mortgage program would prove to be the Wardway brand's undoing, however, when the financial difficulties of the Great Depression left many customers unable to make their mortgage payments.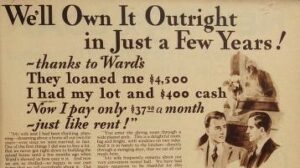 Montgomery Ward began closing departments that were no longer profitable to survive the Great Depression, and with the lost revenue from unpaid mortgages and decreasing sales, Wardway prefabricated houses were discontinued in 1931.