Kit Houses
Roofs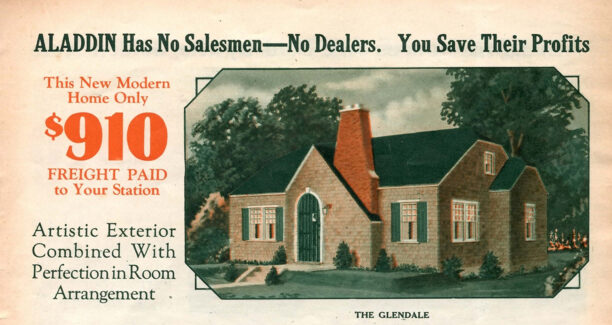 Roofs are often overlooked as a defining feature, perhaps considered a functional rather than decorative aspect of a house. However, they can vary widely in pitch, the configuration of different slopes, sheathing, and decorative detail—all of which contribute to their character.
Profiles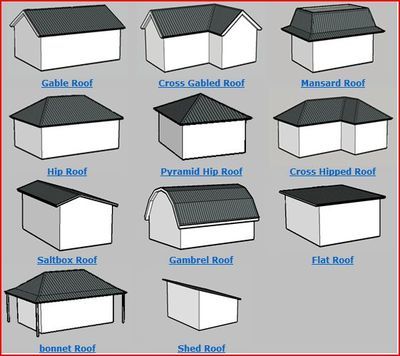 Gable, hipped, and gambrel roofs are the most common styles in kit houses. Gable roofs have two primary slopes that extend downward from the peak in opposite directions, creating a triangle shape on the end walls. Hipped roofs slope in all four directions from the peak to the walls in a pyramidal form. Gambrel roofs are a type of gable roof; each of the two slopes is broken into two planes, one close to the ridge that is relatively shallow and one close to the eaves that is steeper. A house can have just one roof type or a combination.
Details and Decorative Elements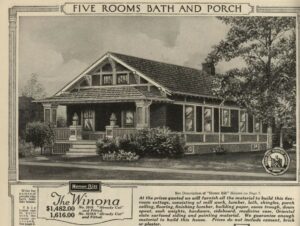 Roof Brackets serve both a structural and decorative function. Five-piece, three-piece, and horizontal eave brackets are present on houses of the early twentieth century.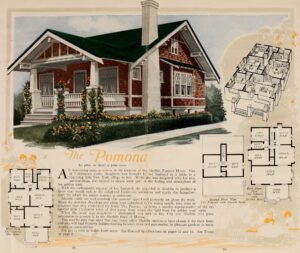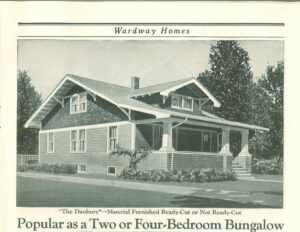 Rafter tails are the exposed portions of the roof rafters that extend past the exterior walls of a house. While they had the important function of directing water away from the house, they are also important to the character of the house. Some house designs used false rafter ends to achieve the same visual effect.
Gutters, like rafter tails, project from the exterior walls to carry water away from the house. While many gutter shapes and materials are available today, most gutters on kit houses were a metal, half-round style, or plastic once it became widely available.